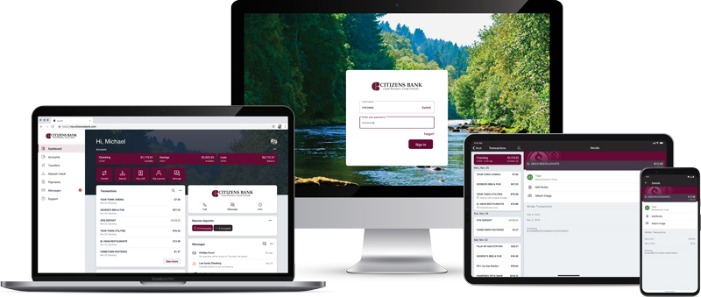 Stay connected to your account no matter where you go or what device you use.
Whether you access your accounts online or through our mobile app, you can track and manage your accounts using these great features:
View balances and transactions: Find what you're looking for—fast. Search your recent activity, filter by tags, and even add an image or note to an entry.
Transfer funds: Effortlessly initiate one-time, future date, or repeating transfers.
Bill Pay Services: Manage all your bills from one place and set up one-time or recurring bill payments from any device, including Pay-a-Person payments.
Customizable dashboard: Arrange your dashboard in a way that works best for you. 
Create custom alerts: Create alerts that can be received by text, email, and/or push notification.
Go paperless: Secure, convenient, and green – eDocuments make your life easier and help protect the environment. Save paper, time, and trees by signing up for eDocuments.
Ask for help: Need assistance? Start a digital conversation with a Customer Care Center Representative.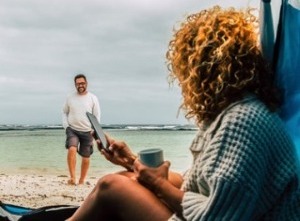 Banking on the Go!
Download the Citizens Bank (OR) Digital Banking Mobile App and get all the same features plus:
Touch/Face ID or PIN authentication: Easily and securely log in using biometrics or a personal identification number.
Make mobile check deposits: Deposit checks into qualified accounts using your smartphone or tablet camera. 
Digital Banking for Business
In addition to all the features offered through personal Digital Banking, our business customers can upgrade to our Cash Management package that provides additional features and functions including:
Manage payroll
Submit Wire Transfer requests
Reconcile activity uploads
Create common ACH transactions
Utilize Electronic Federal Tax Payment Service (EFTPS)
Plus more!
Download the Citizens Bank OR App Today!


To utilize Digital Banking, you must have an active Citizens Bank account.
Back to Top