August 6, 2021
July 2, 2021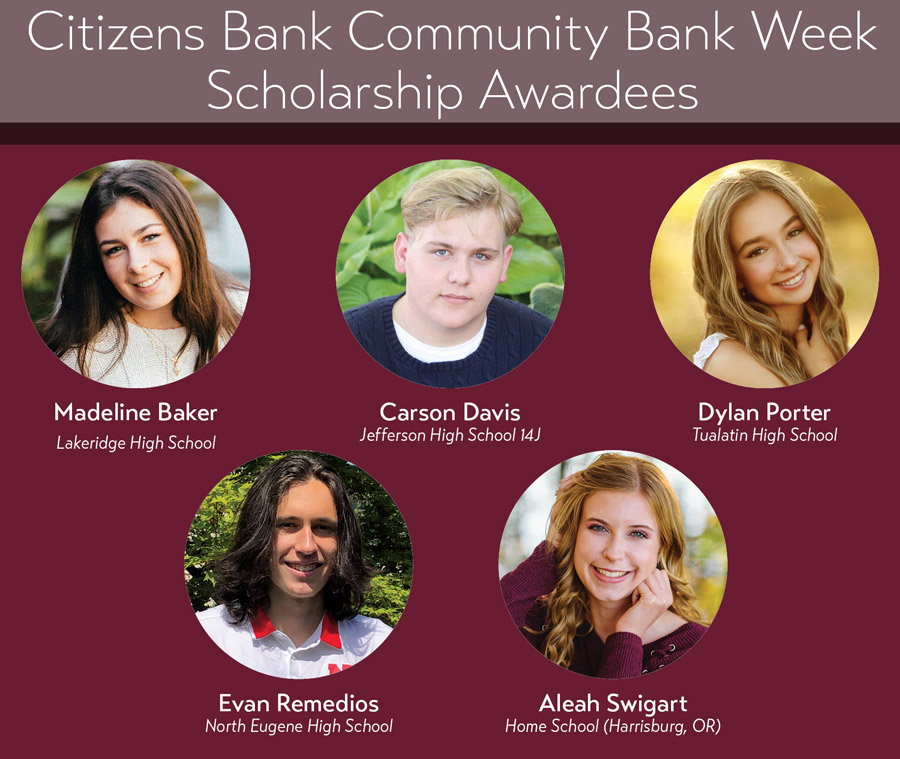 Citizens Bank Announces 2021 Scholarship Recipients 
CORVALLIS – Citizens Bank has announced the winners of this year's Citizens Bank Community Bank Week Scholarship. Five outstanding local high school seniors have been awarded $1,000 to support their respective college educations. Each awardee participated in an online or phone meeting with a local Citizens Bank Branch and was selected based on their essay describing what they learned about community banks and their benefit to local economies. Below are this year's scholarship awardees:
Madeline Baker, Lakeridge High School
Carson Davis, Jefferson High School 14J
Dylan Porter, Tualatin High School
Evan Remedios, North Eugene High School
Aleah Swigart, Home School (Harrisburg, OR)
"Citizens Bank is extremely proud to offer the Community Bank Week Scholarship for the fifth consecutive year to these amazing students from our communities," said Gordon Zimmerman, President & CEO. "Once again, the quality of the pool of applicants and their essays on community banking made selecting winners a challenging task. We feel honored to have helped so many young people in our communities learn more about community banking."
March 12, 2021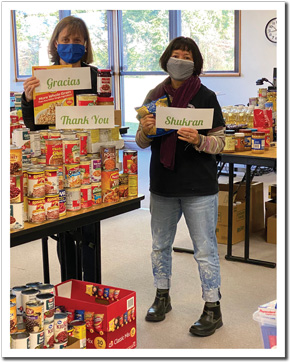 Citizens Bank $15,000 Challenge Grant Helps Support the Corvallis Public Schools Foundation COVID-19 Relief Fund
CORVALLIS –

At the onset of the COVID-19 pandemic, Citizens Bank announced a $15,000 challenge grant to the Corvallis Public Schools Foundation (CPSF) to aid emergency fundraising efforts. According to CPSF, nearly 1,900 students in the Corvallis School District are enrolled in the free lunch program with 500 additional students qualifying for the reduced-lunch program and many students also lack access to adequate technology for remote schooling.
Thanks to the support from our community and the power of matching funds, CPSF quickly surpassed the initial $30,000 fundraising goal and set a new target of $50,000. They then surpassed $50,000 and increased the goal to $100,000. By summer, CPSF had raised $115,000 for their COVID-19 Relief Fund.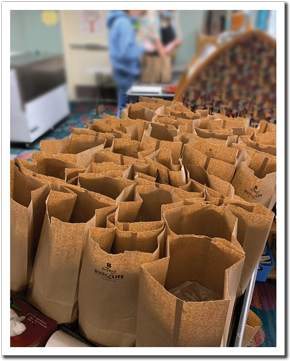 "Citizens Bank helped our organization build momentum and take action in a pivotal moment," said Liv Gifford, CPSF Executive Director. "Because of their challenge grant, we mobilized an emergency fundraising effort that exceeded our greatest expectations and made an enormous difference in the community."
Donations paid for food (grocery gift cards, shelf-stable items, and local produce), hygiene items, laundry cards, school supplies, internet access, and emergency financial assistance for families on the verge of losing their housing. Funds also supported a CPSF program called Care and Connect, which paid a team of educators to spend the summer months contacting students who had become disconnected from school in the spring.
"In response to the challenges posed by the pandemic, Citizens Bank wanted to find a way to support our communities," said Gordon Zimmerman, Citizens Bank President and CEO. "We're proud to work with CPSF and partner with the generous Corvallis community to help the children impacted by COVID-19 school closures."
Since schools were shuttered in March 2020, all supplies have been delivered directly to students' doorsteps, typically within 24 hours of a referral or request. The school district's ability to provide wrap-around support for families, thanks to private donations through the Corvallis Public Schools Foundation, has built trust and helped students access an education in these challenging times

---
Citizens Bank Approves $126.5 Million in PPP Loans for 1,029 Local Businesses
CORVALLIS – Citizens Bank approved more than $126.5 million through two rounds of Small Business Administration (SBA) Paycheck Protection Program (PPP) loans. These loans provided 1,029 small businesses affected by the coronavirus (COVID-19) with critical financial resources to retain or restore jobs for over 13,800 people in our communities.  To date Citizens Bank has had 504 borrower's 1st Round PPP loans forgiven totaling $51,418,428. 


Under the program's guidelines, banks have 10 days to close and fund a loan once it is approved by the SBA, but according to Gordon Zimmerman, President and CEO, Citizens Bank's dedicated staff was able to complete the process for many customers in just a few short days.
"Our staff has worked around the clock to go above and beyond for our customers and communities," said Zimmerman. "We have closed months of normal loan volume in just days."
While the PPP is a government sponsored program, funding these loans is the responsibility of Citizens Bank. Local deposits from the Bank's customers are providing critical support to our friends and neighbors throughout our communities during this Pandemic.  This is true community banking at its best.
"Our communities deserve our best and I assure you Citizens Bank and its employees will continue this meaningful work until program funds are exhausted," stated Zimmerman. "We remain committed to disbursing these funds within the guidelines of the program - fairly, equitably and timely. We will continue these efforts until every single loan is funded and the program is complete."
"Don Zinter from Citizens Bank, along with my CPA and I worked a lot of hours over the weekend of April 17th to get the applications completed and submitted correctly. The game kept changing, the rules were vague, and we needed the money. We got our application submitted early and without the support of Don and Citizens Bank, we would not have received the money." 

Mark Carpenter
CEO, Columbia Roofing & Sheet Metal
Tualatin, OR
"Jon Johnson and Citizens Bank were beyond great.  I was late on a submission for round 1 and Jon was great at following up and making sure I got in to round 2 consideration. He even walked paperwork from the bank to the store for me to sign. They were just amazing."



Linda Hays
Owner, Hopscotch Toys
McMinnville, OR
---
October 21, 2020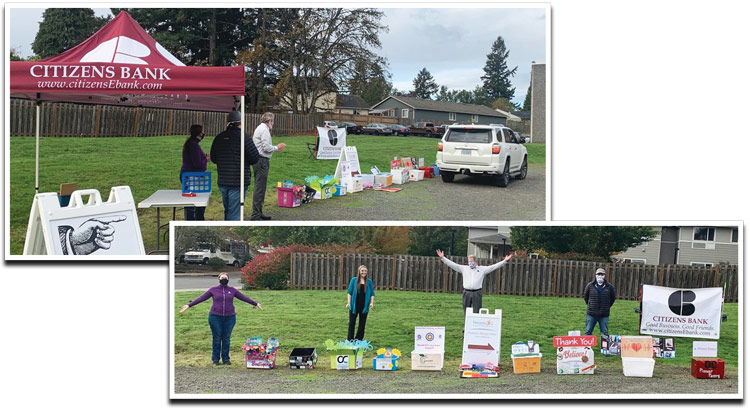 The Oregon City Branch Celebrates Community Bank Week with a Big Thank You to 15 Wonderful Civic & Community Organizations
OREGON CITY – On Wednesday, October 21st, Citizens Bank's Oregon City Branch welcomed customers and community members to their parking lot for a drive-through "vote" for their favorite civic organizations. The "voting" had a bit of a carnival game feel, with participants receiving three pennies which they attempted to toss into one or more large baskets representing each of our 15 wonderful community partner organizations, all from the safety of their own cars.

EVERY ORGANIZATION WAS A WINNER!  The Oregon City Branch donated a total of $2,000 with the community partner's basket with the most pennies receiving $400, 2nd place $300, and everyone else $100.

Once the voting was over and the pennies counted, Bloomin' Boutique took 1st place, Clackamas Volunteers in Medicine came in 2nd. This was a fun opportunity celebrate the Oregon City community and thank these great organizations for the work they do.

---
September 18, 2020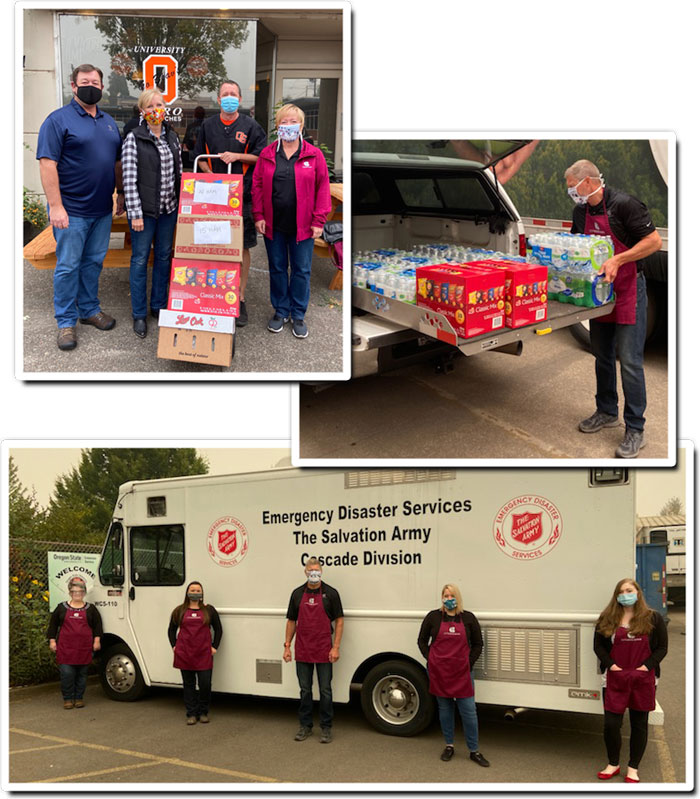 Citizens Bank and University Hero Provide Lunch to Evacuees & Volunteers
CORVALLIS – On Wednesday, September 16th, Citizens Bank partnered with our friend and neighbor, Corvallis restaurant University Hero, to provide lunch for the 495 evacuees and volunteers in Linn and Benton Counties.  Distribution to those in need was coordinated by the wonderful volunteers from Benton and Linn County Emergency Services, The Salvation Army and the Red Cross. 
"As the wildfire situation continues to evolve, it is humbling to see our communities rally around those in need," said Gordon Zimmerman, President & CEO.  "Our citizens are actively coming together to offer care and support for all who continue to be impacted by these fires."
Citizens Bank -
Banking built on relationships with a local focus.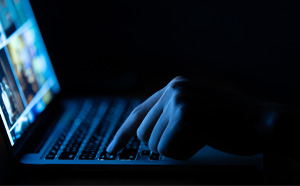 Beware of Coronavirus Scams
From false claims of a cure to email scams and phony websites, scammers are taking advantage of coronavirus fears.
Back to Top