January 19, 2023
Citizens Bank Celebrates 65 Years with an Investment in our Community
Citizens Bank celebrated our 65th Anniversary in 2022.  As we reflected on this milestone, we wanted a way to give back, because our success has always stemmed from our local communities. Since first opening our doors in 1957, our communities have supported us and helped us grow into one of the most successful and stable banks in the country. 
As part of our anniversary celebration $15,000 was set aside in our Community Support Fund to be used as an investment in our local communities throughout the year.  Each Citizens Bank Branch was given the opportunity to invest $1,000 in their community through a charitable donation.
 "Our Branch Managers and their teams know who needs assistance at a local level," said Gordon Zimmerman, our President & CEO. "They can deliver support where it is most needed."
Below is a list of each Citizens Bank Branch and the organization(s) they supported.
Albany 14th Branch: 

United Way of Linn, Benton & Lincoln Counties

Albany West Branch: 

Center Against Rape and Domestic Violence (CARDV)

Corvallis Circle Branch:
Corvallis Main Branch:
Dallas Branch:
Harrisburg Branch:

God's Storehouse (food pantry)

Junction City Branch:

Soroptimist International of Junction City

Lebanon Branch:
McMinnville Branch:

Give a Little Foundation
Keikis

Oregon City Branch:

Bloomin' Boutique
Children's Center
Oregon City Youth Soccer

Philomath Branch:

Philomath Community Services

Salem Branch:
Silverton Branch:

Silverton Chamber of Commerce

Springfield Branch:

Catholic Community Services of Lane County

Tualatin Branch:

Tualatin Together
Tualatin Food Pantry
Tigard Tualatin Schools Packed with Pride
Calabarzon Foundation of the Pacific Northwest
November 21, 2022
Silverton Branch Celebrates Historical Building's 100 Year Anniversary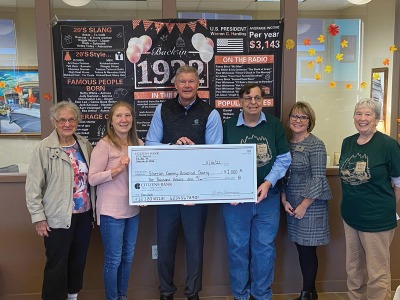 Silverton – On November 20th, Citizens Bank's Silverton Branch invited local community members to help celebrate the centennial anniversary of their historical building. As part of the festivities, the Silverton Historical Society gave an informational presentation about the history of Silverton real estate detailing the 100 years the building has served as a bank for the Silverton Community.
Gordon Zimmerman, President and CEO joined Milla Eubank, Silverton Branch Manager also presented members of the Silverton Country Historical Society a $1,000.00 "Citizens in the Community" donation.
Pictured (L-R): Ruth Jeffery Kaser, Christine Schwab, Gordon Zimmerman, Fred A. Parkinson, Milla Eubank, Tracy Duerst
July 15,2022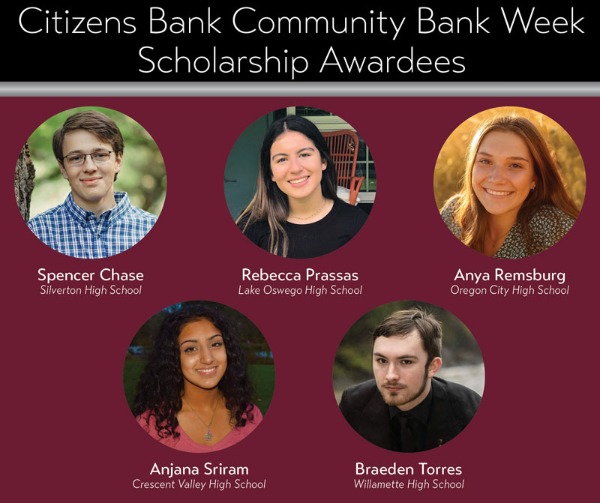 CORVALLIS – Citizens Bank has announced the winners of this year's Citizens Bank Community Bank Week Scholarship. Five outstanding local high school seniors have each been awarded $1,000 to support their respective college educations. All applicants participated in a hosted visit with a local Citizens Bank Branch and the winners were selected based on their essays describing what they learned about community banks and their benefit to local economies. Below are this year's scholarship awardees: 
Spencer Chase, Silverton High School
Rebecca Prassas, Lake Oswego High School
Anya Remsburg, Oregon City High School
Anjana Sriram, Crescent Valley High School
Braeden Torres, Willamette High School
This is the sixth consecutive year Citizens Bank has offered its Community Bank Week Scholarship and has awarded a total of $28,000 to Oregon high school seniors. "Citizens Bank is extremely proud to offer the Community Bank Week Scholarship to these amazing students from our communities," said Gordon Zimmerman, President & CEO. "Once again, the quality of the pool of applicants and their essays on community banking made selecting winners a challenging task. We feel honored to have helped so many young people in our communities learn more about community banking."
---
May 6, 2022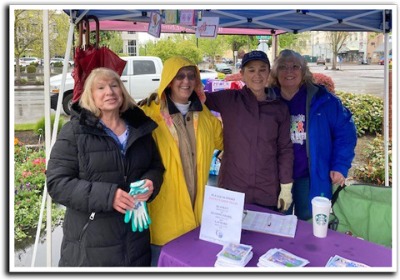 22nd Annual Flower Basket Sale Raises $5,000 for the American Cancer Society
McMinnville – For the 22nd consecutive year, Citizens Bank has partnered with Country Garden Nursery to raise money for the American Cancer Society with beautiful hanging flower baskets.  Citizens Bank sold 500 Baskets, raising a total of $5,000. This year the weather was a little wet and cold, but with the colorful flowers and smiling faces it felt like the sun was shining bright.
Pictured (L-R): Adeline Reynolds, Citizens Bank (retired); Missie Kallunki, Relay for Life; Karen Harper, Citizens Bank; and Sherry Hampton, Relay for Life.

---
May 3, 2022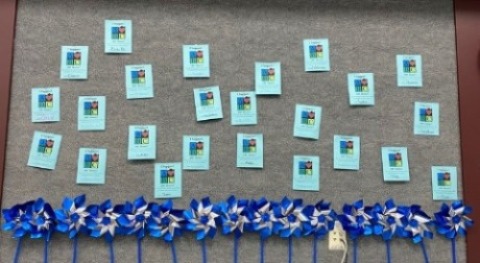 Albany 14th Ave. Branch Raises Money for the ABC House
CORVALLIS – Throughout the month of April, our Albany 14th Ave. Branch sold "I Support ABC House" cards and collected loose change as a fundraiser for the ABC House. With the help of our wonderful customers, the Branch was able to raise over $200.
ABC House is the Children's Advocacy Center serving Benton & Linn Counties. They provide high-quality child abuse assessments and support services for local children and youth when there are concerns of abuse and neglect.
---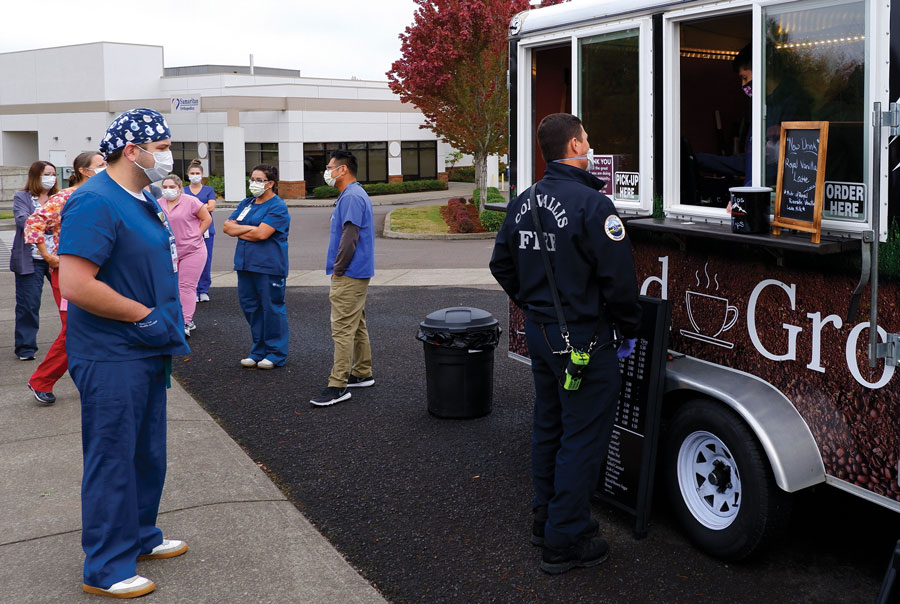 Citizens Bank Sponsors Coffee Cart to Boost Hospital Worker Morale 
CORVALLIS – As this summer came to a close, hospitals throughout Oregon began experiencing their greatest surge of hospitalized COVID-19 patients since the pandemic's inception. Frontline healthcare workers were dealing with an environment that was exhausting, stressful, and after nearly two years felt never ending. As the caseloads increased, healthcare workers' morale was getting extremely low.
After a presentation from Doug Boysen, President/CEO of Samaritan Health Services, on the effects this latest surge was having on medical workers in Benton, Linn, and Lincoln Counties, Citizens Bank's Board of Directors asked what they could do to help. That's when Citizen Bank partnered with Good Grounds Coffee.
"We used the coffee truck to welcome back our employees at our Corvallis Main Branch when we reopened our lobbies to the public in June," said Gordon Zimmerman, President/CEO of Citizens Bank. "When we were discussing a morale booster for the hospital, this was a natural choice."
The original plan was to have the cart onsite at Good Samaritan Regional Medical Center one day per week for the month of September from 6 to 10 a.m. and 6 to 10 p.m. to provide access for employees working any shift at the hospital. Citizens Bank would cover the cost of all drinks and food to say thank you and show appreciation.
Susan Arredondo, Owner of Good Grounds Coffee was excited for the opportunity to give back. "Being in Healthcare Management as my full-time job, I understand the toll that COVID has taken on morale for everyone involved," said Arredondo. "This incredible group of people needs to be reminded that they have not been forgotten for all the sacrifice and hard work they are doing."
From the first day, the reaction from frontline workers has been overwhelmingly positive. "Community members continuing to reach out, like Citizens Bank, provides the fuel for healthcare workers to keep doing their good work," said Boysen. "The free coffee and pastries are appreciated not only because everyone loves coffee and pastries, but because it shows that their work is still recognized and valued."
Wanting to extend the schedule beyond the original plan, Citizens Bank reached out to other community leaders and businesses to ask if they would be interested in joining to support the hospital staff. The response was immediate, and the schedule expanded into October. Even more companies and organizations have reached out directly to Susan at Good Grounds. The cart is now scheduled at the hospital into November.
According to Susan, the ripple effect has not only given back to healthcare workers, but it has meant a great deal to her partner businesses. "We provide pastries that are baked by small business owner, Annie Zentz of Crumble and Glaze. The exposure of her delicious baked goods and the increase in her volume has been a great blessing for her business."
Not only did Citizens Bank provide the coffee and pastries, but they and other sponsors have had leadership onsite to personally thank the workers. "You really need to spend a few hours out there with these hospital workers and see what they are going through for our communities," said Zimmerman. "It's overwhelming but also rewarding. The small, simple gesture of saying 'thank you', providing a token of appreciation via this coffee cart really lifts their morale and their spirits. They feel the appreciation and are happy to know the community is behind them."
---
March 12, 2021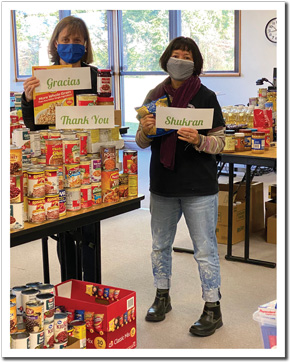 Citizens Bank $15,000 Challenge Grant Helps Support the Corvallis Public Schools Foundation COVID-19 Relief Fund
CORVALLIS – At the onset of the COVID-19 pandemic, Citizens Bank announced a $15,000 challenge grant to the Corvallis Public Schools Foundation (CPSF) to aid emergency fundraising efforts. According to CPSF, nearly 1,900 students in the Corvallis School District are enrolled in the free lunch program with 500 additional students qualifying for the reduced-lunch program and many students also lack access to adequate technology for remote schooling.
Thanks to the support from our community and the power of matching funds, CPSF quickly surpassed the initial $30,000 fundraising goal and set a new target of $50,000. They then surpassed $50,000 and increased the goal to $100,000. By summer, CPSF had raised $115,000 for their COVID-19 Relief Fund.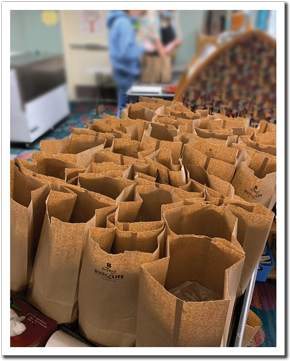 "Citizens Bank helped our organization build momentum and take action in a pivotal moment," said Liv Gifford, CPSF Executive Director. "Because of their challenge grant, we mobilized an emergency fundraising effort that exceeded our greatest expectations and made an enormous difference in the community."
Donations paid for food (grocery gift cards, shelf-stable items, and local produce), hygiene items, laundry cards, school supplies, internet access, and emergency financial assistance for families on the verge of losing their housing. Funds also supported a CPSF program called Care and Connect, which paid a team of educators to spend the summer months contacting students who had become disconnected from school in the spring.
"In response to the challenges posed by the pandemic, Citizens Bank wanted to find a way to support our communities," said Gordon Zimmerman, Citizens Bank President and CEO. "We're proud to work with CPSF and partner with the generous Corvallis community to help the children impacted by COVID-19 school closures."
Since schools were shuttered in March 2020, all supplies have been delivered directly to students' doorsteps, typically within 24 hours of a referral or request. The school district's ability to provide wrap-around support for families, thanks to private donations through the Corvallis Public Schools Foundation, has built trust and helped students access an education in these challenging times
---
March 1, 2021

Citizens Bank Approves $126.5 Million in PPP Loans for 1,029 Local Businesses
CORVALLIS – Citizens Bank approved more than $126.5 million through two rounds of Small Business Administration (SBA) Paycheck Protection Program (PPP) loans. These loans provided 1,029 small businesses affected by the coronavirus (COVID-19) with critical financial resources to retain or restore jobs for over 13,800 people in our communities.  To date Citizens Bank has had 504 borrower's 1st Round PPP loans forgiven totaling $51,418,428. 
Under the program's guidelines, banks have 10 days to close and fund a loan once it is approved by the SBA, but according to Gordon Zimmerman, President and CEO, Citizens Bank's dedicated staff was able to complete the process for many customers in just a few short days.
"Our staff has worked around the clock to go above and beyond for our customers and communities," said Zimmerman. "We have closed months of normal loan volume in just days."
While the PPP is a government sponsored program, funding these loans is the responsibility of Citizens Bank. Local deposits from the Bank's customers are providing critical support to our friends and neighbors throughout our communities during this Pandemic.  This is true community banking at its best.
"Our communities deserve our best and I assure you Citizens Bank and its employees will continue this meaningful work until program funds are exhausted," stated Zimmerman. "We remain committed to disbursing these funds within the guidelines of the program - fairly, equitably and timely. We will continue these efforts until every single loan is funded and the program is complete."
"Don Zinter from Citizens Bank, along with my CPA and I worked a lot of hours over the weekend of April 17th to get the applications completed and submitted correctly. The game kept changing, the rules were vague, and we needed the money. We got our application submitted early and without the support of Don and Citizens Bank, we would not have received the money." 

Mark Carpenter
CEO, Columbia Roofing & Sheet Metal
Tualatin, OR
"Jon Johnson and Citizens Bank were beyond great.  I was late on a submission for round 1 and Jon was great at following up and making sure I got in to round 2 consideration. He even walked paperwork from the bank to the store for me to sign. They were just amazing."



Linda Hays
Owner, Hopscotch Toys
McMinnville, OR
Citizens Bank -
Banking built on relationships with a local focus.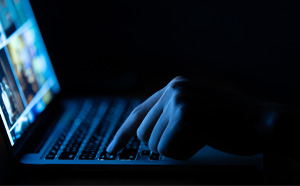 Beware of Coronavirus Scams
From false claims of a cure to email scams and phony websites, scammers are taking advantage of coronavirus fears.
Back to Top