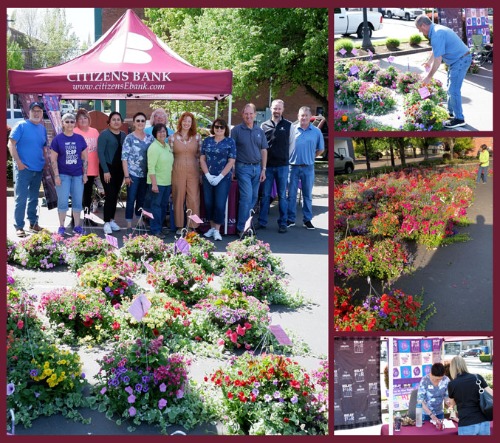 23rd Annual Flower Basket Sale Raises $5,100 for the American Cancer Society
McMinnville – For the 23rd consecutive year, the McMinnville Branch has partnered with Country Garden Nursery to raise money for the American Cancer Society with beautiful hanging flower baskets, just in time for Mother's Day. This year, 509 baskets were sold resulting in a $5,100 donation to Relay for Life. The sun was shining bright, as were the colorful flowers and smiling faces.
---
April 19, 2023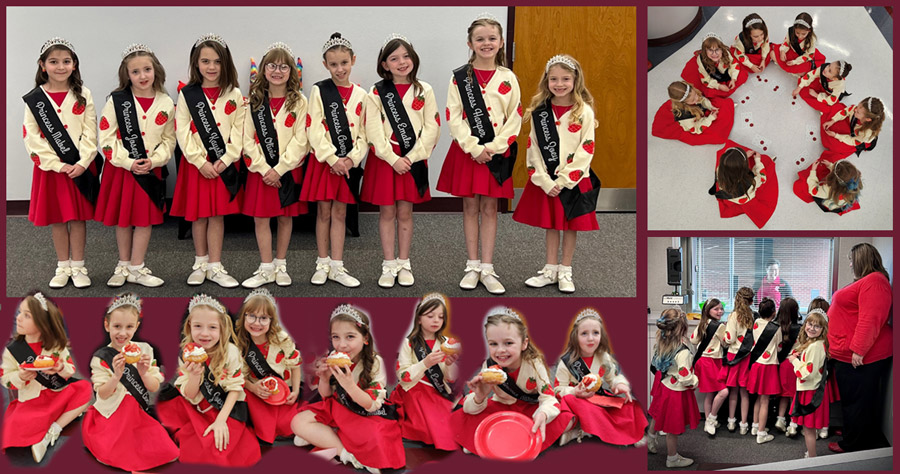 Strawberry Festival Junior Princesses Visit Lebanon Branch
Lebanon – The Lebanon Branch hosted a meet and greet for the Strawberry Festival's Junior Court Princesses. The girls enjoyed a tour of the Branch, some fun and games, and topped off their visit with some delicious strawberry donuts from Sugar Vibes Donut Company. This year's Lebanon Strawberry Festival is June 1-4 and Citizens Bank is proud to be the tow vehicle sponsor for the Junior Court Princesses.
---
April 15, 2023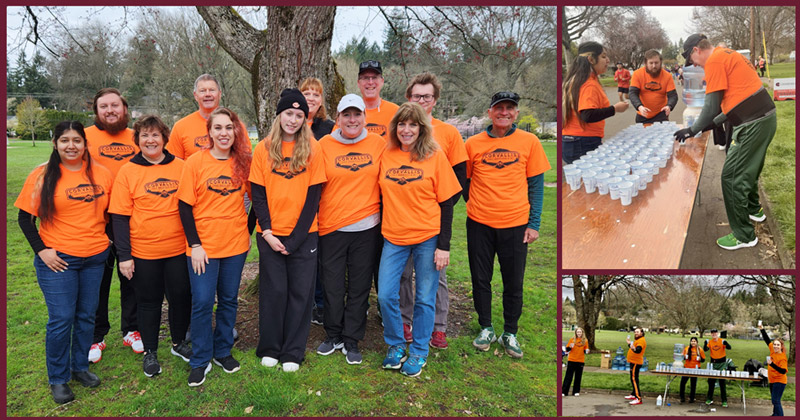 Citizens Bank Sponsors Corvallis Half Marathon & 5K
Corvallis – Citizens Bank was a proud sponsor of the 2023 Corvallis Half Marathon & 5K.  The team of volunteers had a great time handing out water and supporting all the runners who passed by our mile marker station.
---
February 23, 2023
Citizens Bank Announces Donation to Junction City-Monroe-Harrisburg Habitat for Humanity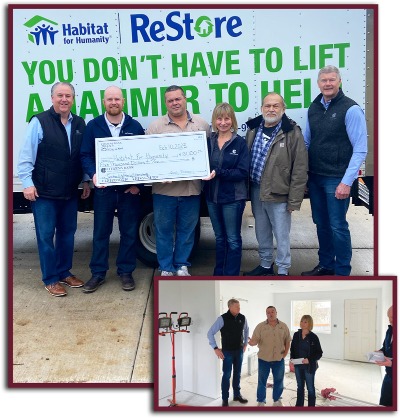 Junction City – During a tour of their most recent home build, Citizens Bank was proud to present a $5,000 donation to the Junction City-Monroe-Harrisburg Chapter of Habitat for Humanity. The new homeowners and the Habitat crew just completed interior painting and the rest of the home will be finished in the next few months. This will be their 27th home completed and we are honored to help this wonderful organization continue to provide affordable housing to deserving families in the Junction City, Monroe, and Harrisburg communities.
Pictured  (Top L-R): Brad Webster (EVP & CBO), Cody Fuller (VP & Junction City/Harrisburg Branch Manager), Anthony Rodriguez (Junction City/Harrisburg/Monroe Habitat for Humanity Executive Director), April Hodgson (AVP & Commercial Loan Officer), Bob Czesnikowski (Habitat for Humanity Volunteer), Gordon Zimmerman (President & CEO).  (Bottom L-R): Zimmerman, Rodriguez, Hodgson
---
February 6, 2023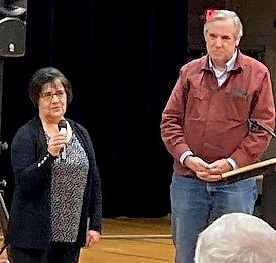 Citizens Bank's Teresa Smith Recognized for her 30 Years of Volunteer Work with Community Home Builders
McMinnville – During a Yamhill County Town Hall on Monday, February 6, Senator Jeff Merkley recognized McMinnville Branch's Teresa Smith for her 30 years of volunteer work with Community Home Builders in McMinnville.  Under Teresa's leadership, Community Home Builders has built over 300 affordable homes and a farmworker apartment complex in the community.  Senator Jeff Merkley presented Teresa with a flag that has flown over the U.S. Capital.  We are honored to work alongside Teresa and share her commitment to the community.
---
January 19, 2023
Citizens Bank Celebrates 65 Years with an Investment in our Community
Citizens Bank celebrated our 65th Anniversary in 2022.  As we reflected on this milestone, we wanted a way to give back, because our success has always stemmed from our local communities. Since first opening our doors in 1957, our communities have supported us and helped us grow into one of the most successful and stable banks in the country. 
As part of our anniversary celebration $15,000 was set aside in our Community Support Fund to be used as an investment in our local communities throughout the year.  Each Citizens Bank Branch was given the opportunity to invest $1,000 in their community through a charitable donation.
 "Our Branch Managers and their teams know who needs assistance at a local level," said Gordon Zimmerman, our President & CEO. "They can deliver support where it is most needed."
Below is a list of each Citizens Bank Branch and the organization(s) they supported.
Albany 14th Branch: 

United Way of Linn, Benton & Lincoln Counties

Albany West Branch: 

Center Against Rape and Domestic Violence (CARDV)

Corvallis Circle Branch:
Corvallis Main Branch:
Dallas Branch:
Harrisburg Branch:

God's Storehouse (food pantry)

Junction City Branch:

Soroptimist International of Junction City

Lebanon Branch:
McMinnville Branch:

Give a Little Foundation
Keikis

Oregon City Branch:

Bloomin' Boutique
Children's Center
Oregon City Youth Soccer

Philomath Branch:

Philomath Community Services

Salem Branch:
Silverton Branch:

Silverton Chamber of Commerce

Springfield Branch:

Catholic Community Services of Lane County

Tualatin Branch:

Tualatin Together
Tualatin Food Pantry
Tigard Tualatin Schools Packed with Pride
Calabarzon Foundation of the Pacific Northwest
November 21, 2022
Silverton Branch Celebrates Historical Building's 100 Year Anniversary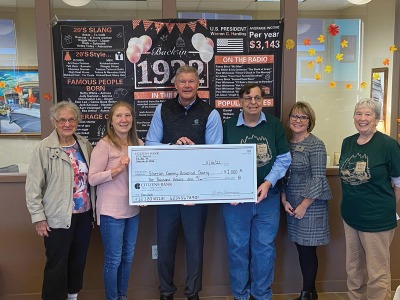 Silverton – On November 20th, Citizens Bank's Silverton Branch invited local community members to help celebrate the centennial anniversary of their historical building. As part of the festivities, the Silverton Historical Society gave an informational presentation about the history of Silverton real estate detailing the 100 years the building has served as a bank for the Silverton Community.
Gordon Zimmerman, President and CEO joined Milla Eubank, Silverton Branch Manager also presented members of the Silverton Country Historical Society a $1,000.00 "Citizens in the Community" donation.
Pictured (L-R): Ruth Jeffery Kaser, Christine Schwab, Gordon Zimmerman, Fred A. Parkinson, Milla Eubank, Tracy Duerst
Citizens Bank -
Banking built on relationships with a local focus.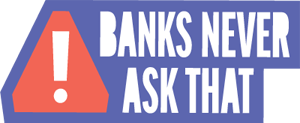 Learn how to spot shady texts, emails, and phone calls by knowing the things your bank would never ask.
Back to Top