Buying a home is one of the biggest investments most people make in their lifetime. Our local Mortgage Lenders are here to help you through every step of the mortgage loan process. They can help you move into your dream home with the loan option that best fits your needs.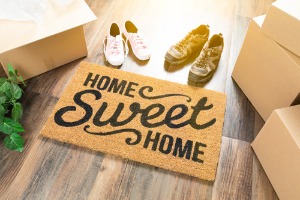 Purchasing or Refinancing Options
Our experienced Mortgage Lenders understand that everyone's needs are different. Whether you are a first-time home buyer, a seasoned real estate investor, or just want to refinance your home, we can help.
Fixed rate and adjustable-rate mortgages
Loan terms from 10 years to 30 years
First-time home buyer programs

Primary residence, second/vacation home, and investment properties (1-4 units)
Hobby Farm Loan program for properties over 10 acres
Bridge Loans
Home Equity Line of Credit

The Power of Pre-Qualification
With today's highly competitive market, a pre-qualification letter can be the key to finding the home you want. You'll have confidence knowing exactly how much you can afford, and you may even be more desirable to sellers. Speak with one of our knowledgeable mortgage professionals today to start your pre-qualification process.
Mortgage Rates
Due to the variety of loan programs and the ever-changing marketplace, we prefer to quote current interest rates on an individual basis. For today's interest rates and Annual Percentage Rates (APR), please call our Mortgage Department at 503-879-8008 or submit your information below and one of our experienced mortgage lenders will contact you. 
Don't wait, connect with our Mortgage Lending Team today!
Mortgage services available only in the state of Oregon. Company NMLS# 390263.
Back to Top